I'm A Cool Mom : Mothers Day Gift Guide
Let's go ahead an debunk all the things you thought you knew about what a mom is supposed to be. Moms are active, stylish, busy, and pretty much Super Heros. We have put together a Mother's Day Gift Guide that is the "Cool Mom" in your life that is a individual and bomb a#$ chick!
ACTIVE MAMA: Because Moms work out and look damn good doing it. #GetItRightGetItTight
1
This top is the Mom that Golf or plays Tennis, and maybe wears Pink on Wednesdays. :) [BONUS FOR MOM: It's UPF50+ and cools you as you sweat!]
Brand: IBKÜL
Where To Buy: ibkul.com
Price: $92
2
This Jersey is easy breezy and the perfect blush tone for Spring.
Brand: Marsté
Where To Buy: marstefashion.com
Price: $40
3
The fall chilly weather seems to be lingering on the East Coast, get her something that she can wear to and from her SoulCycle Class.
Brand: Marsté
Where To Buy: marstefashion.com
Price: $90
INFLUENCER MAMA (who loves beauty hauls): We are in the social media age so these gifts are perfect for the mom that does it for the Gram.
1
Step 1 for a perfect Selfie is a flawless beat! Get Mom beautiful makeup without breaking the bank. Also this makeup brand is by an actual Beauty Influencer...who better to follow in the footsteps of?!
Brand: Makeup Geek
Where To Buy: Target, Target.com & Makeup Geek
Price Range: $7.99 - $21.99
2
Get those edges fleeky for a major boost in likes. Use Edge Styler for a perfect swoop, swirl or wave.
Brand: Baby Tress
Where To Buy: BabyTress.com
Price: $15
BONUS ADD ON! Works well with Style Factor's Mini Edge Extra Shine Strong Hold Pomade ($7.99 on Amazon)
3
You don't have to get ready if you stay ready. Get mom a Glow On The Go Selfie Light so she can alway find the "good lighting"
Brand: Elf
Where To Buy: elfcosmetics.com
Price: $12
DATING MAMA: To our single Mama's you still got so flaunt and swipe right on Mr. Right or Mr. Right Now.
1
Get Mom a iTune Gift Card, and download a dating app for her and boost her account so she can have the optimum chance at finding your new Step Daddy. lol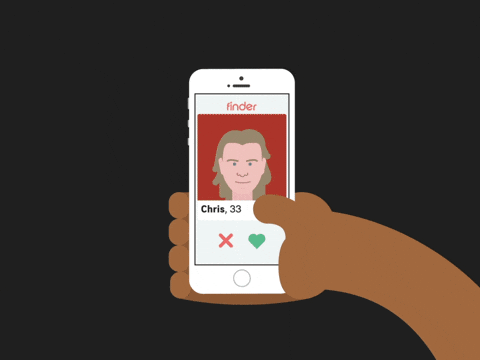 2
Every woman needs the perfect Freak'em dress. That little black dress that hugs all the right curves and looks amazing any day of the week.
Brand: Marsté
Where To Buy: marstefashion.com
Price: $140
3
Show him (or her) your inner wild cat with this fun clutch!
Brand: isti
Where To Buy: isticlutch.com
Price: $79